Who We Are
Our Youth Mission is to guide young people into Christian discipleship:
Involving youth to help in the community,
Encouraging them to participate in the church,
And preparing them to live a spiritually rich life through Christ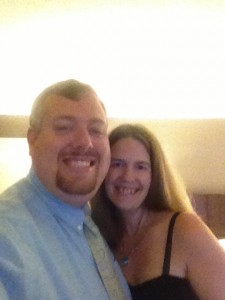 The youth groups are led by Randy and Vanessa Estelow who've been in youth and children's ministry for over 13 years.
There are currently two youth groups that meet in the fellowship hall on Monday nights at 6:30-8pm
Grades 4-6 meet on the 1st & 3rd Mondays
Grades 7 & up meet on the 2nd & 4th Mondays
We follow the school calendar and are off for the summer.
So, come out, kids! You're all invited.  You do not need to be a member of MUMC, or any church for that matter to come and hang out with us.
Contact Randy & Vanessa at youth@manahawkinmethodist.org